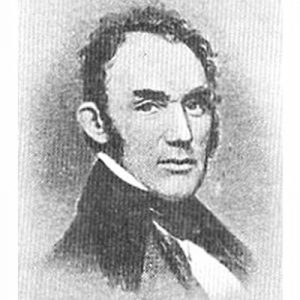 While winning a fortune at the casino can be akin to a daydream, it is a normal phenomenon for some people. What differentiates amateur gamblers from real pros is the ability to assess more than one variable at once and the ability to take risks only when it is necessary. Before strolling into a casino, you need to choose your favorite game and formulate a strategy that will help you win. You also need to predetermine your limits on what to lose or win. This way, you can be able to increase the chances of leaving the casino with a smile on your face. Here are two inspirational stories that seem to justify the claim that you should put your money where your mouth is.
Charlie Wells
Charlie Wells stole the show when he won $1 million as a roulette player in 1891. Credited for "breaking the bank" at Monte Carlo, Wells was considered a trickster whenever he stepped up on the roulette table. The phrase "breaking the bank" translates to winning a higher number of chips than what is on the table. Charlie made this a reality when he "broke the bank" 12 times on a single night.
Before joining the casino community, Wells had fraudulently made profit from "musical jumping rope." As a gambler at the casino, Wells chose to play roulette as his favorite game. At the roulette table in Monte Carlo, he took 4,000 francs in chips and converted them to one million francs after spinning the wheel 30 times and winning 23 spins. A year later, he resurfaced at the same venue, and won the same amount in a matter of three days- luck must have been kind to him. In today's market, his two winnings could equal about $20 million.
However, unlike many other gamblers who won big, Wells lost all his money at gambling. Later on, his fraudulent activities landed him in prison in England for 11 years. He served another five-year imprisonment in France before his death in 1922. The most unfortunate thing about him is that he died penniless. Money comes and goes; hence, you need to guard it jealously when you get it.
Antonio Esfandiari
Who can beat a magician when it comes to performing tricks? Antonio is one of the most interesting poker players to ever grace the sport. Born in Tehran, Iran, Antonio Esfandiari, popularly known as "The Magician," is a professional poker player who was once a professional magician. He appeared in the news headlines when he risked big, $1 million to be precise, at WSOP charity event in 2012. This huge gamble earned him $18, 346,673, which is the largest ever purse in the history of poker. Despite the fact that he donated 11 percent of his winnings to charity, Esfandiari still remained with a staggering fortune.
Other wins by Antonio include the $1.4 million first-place prize he won in 2004, cementing his place in poker history. While in Los Angeles at the L.A. Poker Classic, Esfandiari came against 382 poker players, including Vinny Vinh, and managed to beat all of them. This was truly a showcase of poker magic. He won a WPT event, becoming the youngest star ever to win the event.